The Council
Prof. P. Rama Rao
Former Vice-Chancellor, Univ. of Hyderabad
Chairman, Governing Council, IISc.
Hyderabad, (Nominee GOI)
Prof. Palle Rama Rao is an Indian scientist noted for his contribution to the field of Physical and Mechanical Metallurgy. He has collaborated and conducted research activities for over dozen universities and associations all over India and abroad. He has been honoured with the titles of Padma Vibhushan in 2011 by president of India for his contributions to scientific community.[2] He is acting as the chairman, Governing Council, International Advanced Research Centre for Powder Metallurgy & New Materials (ARCI), Hyderabad.
Shri. Suresh C. Angadi
Hon'ble Member of Parliament (Lok Sabha)
New Delhi (Representative Parliament)
A member of Bharatiya Janata Party, he became the vice president of the party's Belgaum district unit in 1996. He continued in that office till 1999. In 2001 he was nominated as the president of the district unit and continued to hold that post until he was nominated as the party's candidate for the Belgaum Lok Sabha constituency in 2004. He defeated his opponent of the Indian National Congress by a large margin and became a Member of the 14th Lok Sabha. He was re elected to a second term as Member of Parliament in the 2009 General Elections.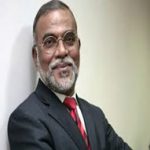 Dr. Narendra Jadhav
Hon'ble Member of Parliament (Rajya Sabha)
# 304, Shalaka, 4th Floor, Maharshi Karve Road
Near Cooper age Telephone Exchange Mumbai – 400021
Narendra Damodar Jadhav (born 28 May 1953) is an Indian economist, educationist, public policy expert, professor and writer in English, Marathi and Hindi.
Currently he is a Member of Rajya Sabha, the upper house of Indian Parliament. He previously served as member of the Planning Commission of India and the National Advisory Council. Prior to this, he worked as Vice Chancellor of Savitribai Phule Pune University, International Monetary Fund (IMF) and headed economic research at the Reserve Bank of India.
Jadhav is a recipient of 67 national and international awards including four Honorary D.Litt Degrees and the title Commander of the Order of Academic Palms by the Government of France.
Dr. J.J. Irani
Director, Tata Sons Ltd.,
Mumbai (Nominee Tata Trusts)
Dr. Jamshed Jiji Irani, K.B.E., FREng[1] is an Indian industrialist. Educated in Metallurgy, he joined British Iron and Steel Research Association. Later he joined Tata Steel where he was elevated to chief post gradually from which he retired in 2007. Later served on boards various Tata group and other companies. He received Padma Bhushan in 2007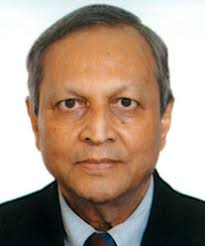 Shri. Ronendra Sen
(Nominee Tata Trusts)
Ronen (Ranendra) Sen joined the Indian Foreign Service in 1966. He served between 1968 and 1985 in the former USSR (twice), the USA and Bangladesh as Third/Second/First Secretary, Counsellor and Minister; as Deputy Secretary, Department of Atomic Energy & Secretary to the Atomic Energy Commission, and as Deputy Secretary and Joint Secretary in the Ministry of External Affairs. He was foreign and defence policy advisor to successive Prime Ministers of India from 1986 to 1991 and had several assignments as Special Envoy of the Prime Minister for meetings with Heads of State/Government.
Sen had consecutive appointments as Ambassador of India to Mexico (1991-92); to the Russian Federation (1992-98); to the Federal Republic of Germany (1998-2002); as High Commissioner to the United Kingdom (2002-04); and as Ambassador to the USA (2004-09).He is the only Indian so far to serve as ambassador in three P-5 and five G-20 capitals. He also participated in 182 bilateral and multilateral summit meetings in six continents.
Among other preoccupations, Sen has been a Jury member of the Indira Gandhi Prize for Peace, Disarmament & Development (2009-date); member of the track 2 India-US Strategic Dialogue (2009-date); Independent Director on the Board of Tata Motors Limited (2010-12), President, Federation of Indo-German Associations in India (2014-date); Independent Director, Tata Sons Private Limited (2015-19), etc.
In 2012 he was conferred with the Padma Bhushan, by the President of India for his contributions to foreign and defence policy. He also received honorary doctorates, degrees and special citations from universities and other institutions.
His wife, Kalpana, was closely involved in India's national adult literacy mission in the 1980s and a number of philanthropic activities in India and abroad, especially those focussed on under-privileged children.
Prof. Anurag Kumar
Director, IISc (Ex-Officio)
Anurag Kumar is a professor in the Department of Electrical Communication Engineering and is currently the Director of the Indian Institute of Science Bengaluru, India. He is a renowned researcher in the areas of stochastic modelling, analysis, optimization and control problems arising in communication networks, computers and distributed systems. He coordinated the project ERNET for networking the major education and research institutions in India.
Prof. Y N Srikant
Dean, Faculty of Engineering(Ex- Officio)
Y.N. Srikant received his B.E in Electronics from Bangalore University, and M.E and Ph.D in Computer Science from the Computer Science and Automation department of the Indian Institute of Science. His areas of interest are compiler design and programming languages. He joined the CSA department as an Assistant Professor in 1987 and he served as the Chairman of CSA during 2000-2005.
Nominees of the Government of India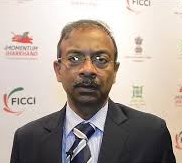 Shri. Amit Khare
Secretary, Min. of Human Resource Development,
Dept. of Higher Education, Govt. of India,
127-C, Shastri Bhavan, New Delhi – 110 001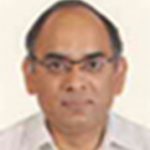 Dr. V.L.V.S.S. Subba Rao
Economic Advisor
Ministry of Human Resource Development
Higher Education Department, Govt. of India
107-C, Shastri Bhawan, New Delhi – 110 001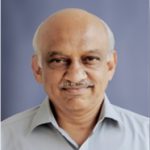 Shri. A.S. Kiran Kumar
Former Secretary, Department of Space,
Antariksh Bhavan, New BEL Road
Bangalore -560 231
Aluru Seelin Kiran Kumar (born 22 October 1952) is an Indian space scientist and chairman of the Indian Space Research Organisation, having assumed office on 14 January 2015.[1] He is credited with the development of key scientific instruments aboard the Chandrayaan-1 and Mangalyaan space crafts.[2][3][4][5] In 2014, he was awarded the Padma Shri, India's fourth highest civilian award, for his contributions to the fields of science and technology.[6] Kiran Kumar previously served as Director of Ahmedabad Space Applications Centre.
Nominees of Government of Karnataka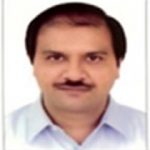 Dr. Rajkumar Khatri
Principal Secretary, Higher Education Dept,
Govt. of Karnataka, Bangalore – 560 001
Mr. I.S.N. Prasad
Principal Secretary, Finance Dept.,
Govt. of Karnataka, Bangalore(Nominee GOK)
Sri I.S.N. Prasad, IAS obtained his B.E.(Civil) degree at Hyderabad and *Master in Development Management* (MDM) in the *Philippines. He joined the Indian Administrative Service (Karnataka Cadre) in *1986. He is presently working as Additional Chief Secretary to the Government, Finance Department, Government of Karnataka. He is also Chairman of the Karnataka State Beverage Corporation Ltd., Bengaluru.
Representative of UGC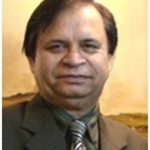 Prof. Rajendra Prasad
Director,
Amity Institute of Biotechnology, Amity Univ,
Gurgaon (Haryana) – 122413
Representative of the C S I R
Dr. Shekhar C. Mande
Director General, Council of Scientific
& Industrial Res. Anusandhan Bhawan, 2, Rafi Marg, New Delhi – 110 001
Shri. V. Rajarajan
Registrar,
IISc
(Ex-officio Secretary)
Representative of the A I C T E
Prof. Anil D. Sahasrabudhe
Chairman,
The All India Council for Technical Education,
New Delhi
Anil Sahasrabudhe did his Bachelor of Engineering from Karnataka University securing the first rank and a Gold medal, followed by a Master's and a doctorate from the Indian Institute of Science Bengaluru. He worked in Tata Consulting Engineers, and was faculty in the North Eastern Regional Institute of Science and Technology, and IIT, Guwahati holding several administrative positions such as HoD, Dean and Deputy Director. He then joined the College of Engineering, Pune as its Director, turning around the college before assuming the charge of Chairman, All India Council for Technical Education.
Representative of the Association of Universities
Northern Region:
Prof. R.S. Bawa
Vice Chancellor, Chandigarh University
Gharuan, District Mohali, PUNJAB 140 413
Southern Region:
Prof. Sandeep Sancheti
Vice Chancellor, SRM Institute of Science & Technology
SRM Nagar, Kattankulathur
Kancheepuram District, CHENNAI – 603 203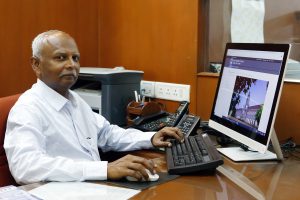 Prof. A G Samuelson
Dean, Faculty of Science (Ex-Officio)
Ashoka Samuelson obtained his education in chemistry from IIT Madras (M.Sc., 1978), and Cornell University, (Ph.D., 1983). He joined the Indian Institute of Science in 1983, and has been a faculty member in the Inorganic and Physical Chemistry department at IISc since March 1983. His research interests are in the area of structure activity relationships in organometallic and coordination chemistry with a view to making novel catalysts.